Now Accepting New Registrations
Limited spaces - call today.

El Camino Preschool has been serving north county children for over 30 years! Our family owned and operated preschool is located on 3/4 acres of country landscape in the quiet Fire Mountain neighborhood of Oceanside. Children ages 2 to 6 years old attend our preschool and we provide before and after school programs.
Children at El Camino Preschool receive the highest quality, developmentally appropriate, early childhood education in a safe environment.

Your child will grow and mature as an individual at his or her own pace. Our experienced teachers will guide your child to develop his or her own interests, learn to relate to other children and develop important language and social skills.
Language development, creativity, problem solving skills and self-confidence are key parts of the program.
Our experienced and skilled teachers are compassionate, dedicated and excited about working to guide your child through their early childhood journey.
Your child's safety is important!
We have state-of-the-art security built into our facility. Classrooms have cameras which transmit photo images to monitors in the Director's front office. The main entry to the school has a keypad activated locking mechanism that requires a special code before the door will open. This prevents individuals (other than our parents who have their personal code) from entering the school.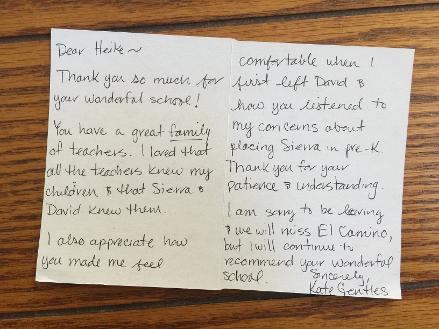 Corey F - Pasadena/ Oceanside
I love this place because they love my daughter. Bottom line.
The "old house" vibe is actually what sold us. We moved down From L.A. in June and didn't realize how sterile our daughters previous school was until we came to El Camino. It's the perfect little beach/country atmosphere we were looking for. We wanted her to be able to roll in the grass and climb and run like a real kid, not some hot house orchid. She's never sick here as opposed to the plethora of ailments that were always floating around her last school.
The teachers never seem stressed or disconnected. There's a lot of love here. My daughter is well taken care of. If she has a scrape or a splinter or is running a li
ttle hot, the teachers are on it. The communication is wonderful and the overall feeling is very carefree.
All the parents are super normal and friendly... I love coming here every day. I'm a worrier and it's a great relief to not have to obsess about my sweet little girls safety and happiness.
El Camino Preschool
Where educational and social development
go hand in hand. Our focus on the whole
child means that every child will find a happy
preschool home here with us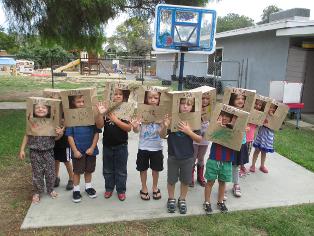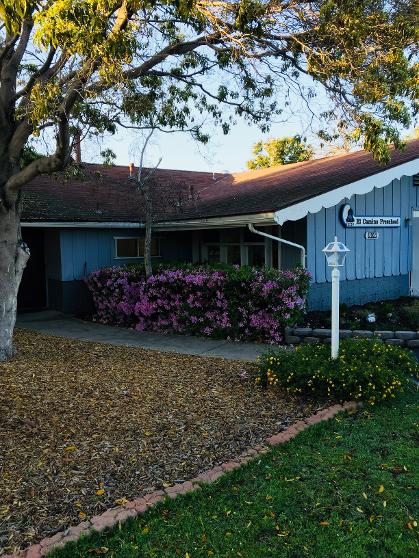 Scott B. - Oceanside
Both of my sons went to El Camino Preschool, and we had a great experience. The teachers are wonderful, attentive and clearly care about the children and their welfare. They teach a lot of independence, and respect of their peers. At the pre-school age, social maturity and independence is much more important than academics (in my opinion), so it's great that they stress those aspects of learning.
We loved the atmosphere...homey, warm layout of the building, and the spacious play areas.
The Pre-K class with Ms. Sharon is the class that both of my kids attended where they "took off" in their growth. She did a wonderful job with my boys and had them totally prepared for Kindergarten. Every day, both of my sons would come home from school talking about what a great day they had...never a bad day.
We couldn't ask for anything more.
Shary B. Oceanside/Temecula
Best preschool. It was recommended to me via a friend who's very picky with her kids, and likewise I was apprehensive to my kids being outside my own care. This preschool has the most caring staff and a wholesome and down to earth atmosphere. I moved from the area and now have my children at another private preschool, but I dearly miss El Camino Preschool. There is such kindness and patience demonstrated, and creativity is certainly nurtured. I LOVED the playground, as did my kids, but hands down it was the teachers and director who really made the place what it is. Simply put, a blessing